Hello students and parents!
We had a great second week of classes! We are starting to get into the nuts and bolts of third grade. Each day we are doing more and more work. This week we have lots of fun activities planned!
Solar Eclipse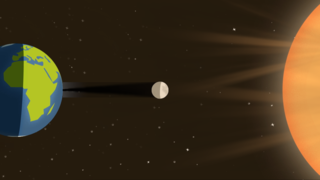 On Monday we will be viewing the solar eclipse and learning more about this special phenomenon. The students will get to indirectly view the eclipse which will be at its peak around 1pm. If you check our last blog post you can follow the links to videos about what a solar eclipse is, how to make a viewing box, and a live stream video from the United States. This will be a very exciting event!
Language Arts
This week in Language Arts class we will be reviewing the parts of a story. Students will act out a short story on Friday as a fun and challenging way to demonstrate their knowledge of this topic.
In writing class we will review the steps of the writing process. We will have several short writing topics to get us back into gear for the new year.
Our Word Wall Words for this week are: try, cry, why, sky, shy, know and friend. We will have several activities to help student be able to spell these words, but more importantly, be able to spell and read similar words using this word family. We will also practice changing several of them to the past tense. Our Language Arts homework will help to reinforce these concepts.
Math
This week in math class we will continue to work with Number Bonds. This important concept helps students make stronger links between addition and subtraction which will be fundamental as we tackle more difficult topics in math this year. This week we will begin to use number bonds to help us add and subtract with Number Lines.
Social Studies
This week in Social Studies we will be talking about our classroom, our community, and the importance of rules and responsibility. Together as a class we will create a list of guidelines to follow to help us respect one another and maintain a safe learning environment.
Homework
This week's homework will again be individualized. Everyone in class will be responsible for completing 3rd grade Language skills D.9 and D.10 as well as 2nd grade Math skills R.11 and R.12. Your child will also have two additional skills based on where they need some reinforcement. I have also included some videos below to help them review and if you are curious how number lines can be used for addition and subtraction. Here is a simple guide to help them stay on track and complete all of their work by Friday. I will continue to explain the homework expectations to the kids in class and help them fill out their Learning Logs.
Supplemental Videos
Monday: 3rd grade LA IXL D.9 and D.10
Tuesday: 2nd grade MATH IXL R.11 and R.12
Wednesday: Individual IXL practice
Thursday: Individual IXL practice
Friday: Relax!
Thank you again parents for your patience as we settle into the new school year and all of the routines that go with it. If you have any questions, please call or email me at your convenience.
Thank you again! Have a great week!
Andrew